Stabbing Pen
September 4, 2012
Jealousy holds a knife, paper & a pen.
How am I going to defend
m y s e l f ?
He looks at her. She looks at him.
They nervously smile.
The lust, the love, the warmth.
It's going to take awhile
for me
to breathe.
Desperation & anxiety
is filling me crazy.
Jealousy is staring at me with vicious eyes
trying to decide
when to strike.
It's making me feel like I don't deserve to be alive,
but maybe it's right.
Who am I...
to break Romeo & Juliet apart?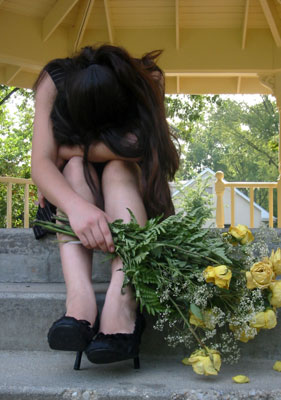 © Martha V., Morton Grove, IL