Brushing Hearts
August 18, 2012
She blushed at me,
her eyes big and curious.
So much to see, barely my elder-
and she ended up here.

My life is like a math problem, she said.
Not sure what she really meant but
looking at her I could tell it was,
behind the optimistic eyes, true.

We chatted for a while,
her in her language
me in mine, and then
dabbling in each others.

I'll never forget the way it tasted,
rolling the words for the first time
around my eager mouth, lips
yearning to comprehend.

We couldn't understand the sounds,
but still lingered, drawn by a craving
for what lay glimmering beyond our grasps-
a bond to break all barriers.

Her blush, her giggle, her shyness-
simple-pure moments floated
like a thousand gossamer-winged butterflies
between us, whispering possibilities.

Now I tread upstairs; she cleans the kitchen,
both sodden with the knowledge:
We may never come close enough
to brush hearts again.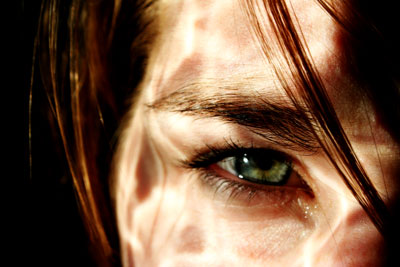 © Monica L., St. George, UT