When the Pressure is Too Much
August 18, 2012
I stare at the audience.

They all wait in anticipation, expecting greatness, perfection,

Things I don't have.

They look at me.

I look at them.

I can't breathe.

She tells me to sing, to open my mouth and let the words flow,

The woman who didn't support me before,

My mother.

I lift the microphone to my lips.

I open my mouth.

I let the first word come out in song,

But my voice shakes,

And I stop,

And I close my mouth,

And I drop the microphone.

The loud noise that sounds makes me turn to my mother

Who's now crying backstage.

And I run away.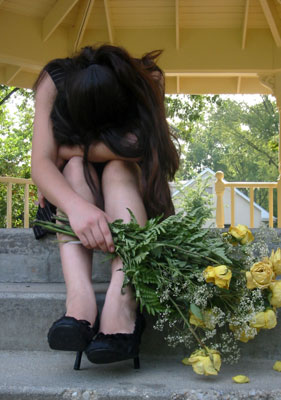 © Martha V., Morton Grove, IL