The Effect of Change
August 18, 2012
I wish I could remember
What it feels like to love again.
I wish I could want to hold her,
Tell her I still hold her within.

But my love has been replaced with pain,
My adolescence replaced with maturity.
My vision has been abused and tried,
My feelings challenged and losing.

I had hoped this wouldn't happen
Before I left to go defend.
I had hoped I'd feel the same,
But I knew I wouldn't in the end.

My sympathy has vanished,
My sensitivity crushed.
My mind has been scarred,
Not being able to decipher what is wrong.

I told her I'd be the same person,
When I returned again.
I told her not to worry,
That my love is too strong to bend.

But my heart has been stolen,
The hole it left behind content.
My eyes are now tearless,
Because all the tears have been shed.

I pray that this will work out,
That this ending will not be too harsh.
I pray that she will understand
That I am not much of a loss.

But as I tell her,
She doesn't understand and leaves me to explain.
As I say nothing,
She cries and runs away.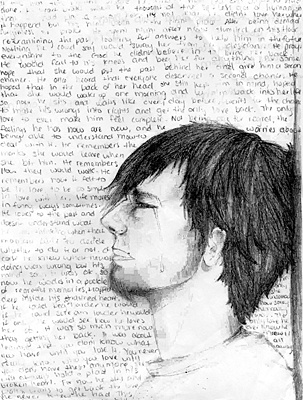 © Annie M., Columbiana, OH