A Friend of Mine
July 31, 2012
On my sixth Christmas
the first Christmas I remember
my parents bought me a dictionary
I read it all the way through
(my glasses were too big for my face).

The summer I turned eight
we went to the fair where I
rode a pony and talked to him.
I said, "How do you do?"
And he said "Just fine, and you?"

and when spring came
we went to the zoo
I had my picture taken with a
polar bear
where my face was pressed
against the glass.
I didn't look into the camera
In that picture.

And when I turned thirteen
my best friend was a boy with
snow-white hair
who saw algebra lighting up the

page.
we'd go to his house to get away
from school
the endless battle between us and
them.

All of my other friends took me to see a circus
I thought
But instead I was made into a sideshow
next to the One-Eyed Woman and the Man who was
sixteen inches tall
I'd perform with them and these one-eyed giants and
women with arms like snakes
became my friends.
We used to dance with bears.

The time came when the circus came to an end
the people who came to the fair were moving on
with their lives
and no longer cared to see us perform.

we would too.

So I packed my bags in order to live in a
human dwelling
waving good bye to my bear friends
and in my human dwelling I made many more friends-
human friends-
but they'd come and go
with their summer jobs.

I can't wait to move back into my human dwelling
there will be new friends
new activities
and new classes.
But even then, I remember my first friend-
the boy with snow-white hair.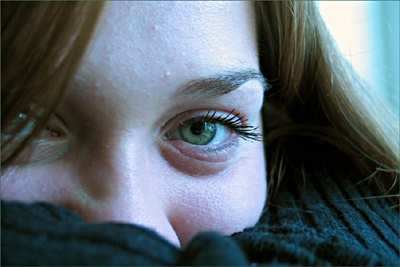 © Andrew M., Belleville, ON, Canada