The Monster Within
July 30, 2012
A monster trapped with my soul,
Hiding behind this face of gold,
Waiting for the right time to strike,
From underneath this lifeless mold.

They call me human, in form and body,
But that is not the truth, 'cause,
I'm living life with a monster inside of me.

Like an angel with burning wings
And flames in the center of my eyes.
I try to get a hold of things,
But it is something I cannot fight.

At times when I am lost,
And don't know what to do;
I lose control of the chains, my restraints,
Setting the demon free.

He's playing these savage hunger games,
Killing everyone in sight, like an unknown beast.
Lost boys living in fear on this lonely island,
Amidst a war. There's no escape.

From this truth, I cannot hide,
I'll always be a savage inside.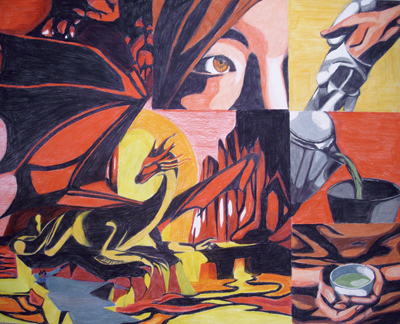 © Weike W., Rochester Hills, MI