The Ocean Called Lust
August 1, 2012
Your love swept me out to sea, and pulled me under the waves.
I try to escape, but sink from all these binding weights.
I'm drowning in the ocean called Lust, and I can no longer see the sun.
I'm too far under; too far gone.
Why can't you see that I never loved you all along?

Let me go!
Free me from this obsessive undertow!
My heart never belonged to you, and it never will.
Stop lying to yourself, because this "love" isn't real.

My legs miss solid ground; something I can trust.
Because with you, the only constant is lust.
Grow up and leave me be.
For far too long you've kept me out at sea.
In the ocean called Lust.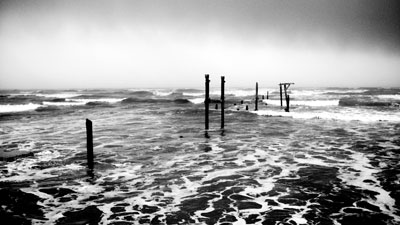 © Harrison L., Ruston, LA