Shattered Dreams
August 2, 2012
Shattered dreams upon the beach,
I lie in wait and watch you preach
of all the great things yet to be,
when I can finally break free...

These chains aren't broken as of yet,
but I can see a silhouette
of futures happy in the sun,
of memories that needn't run...

But now the light that's in your eyes
is scorching all of my insides,
I'm burning up and you can't see
the memories that burden me...

The dying embers of what was,
the things I've done that make me pause.
These shattered dreams upon the sea
still make it hard for me to breathe...

Until they're carried by the tide
to places far and places wide,
Only when they're far and gone
will I be able to move on...

So while we clean ourselves of sand
oh, won't you please just take my hand,
together walking down the road
while our new memories unfold.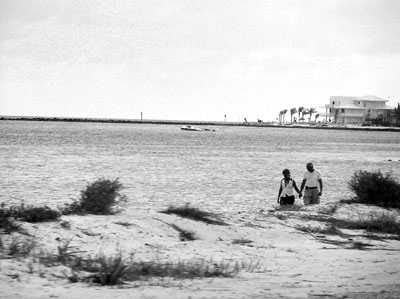 © Edgard B., Coral Springs, FL