Look Right Through Me
July 29, 2012
It's as if I'm not even talking.
I'm not even here.
It's as if nobody cares when I disappear.
What the Hell is wrong with me?
Is it my personality?
When people stare, do they acknowledge me?
I wonder if I really exist.
I must be a ghost.
Or just somebody that nobody wants to talk to.
I think I'm a good person.
I just over think with common sense.
I have lots of fears and doubts and too much thought going on in my head.
I want to talk to people.
To get these thoughts out of my head.
But, I'm too scared.
People are mean.
They are so mean.
Sometimes, I wish I was an animal.
A predator.
So I won't fear people.
People will fear me.
But, that sounds too controlling.
In fact, it sounds communist.
I want to be nice.
But, not so nice that everyone takes advantage of me.
I want to be important.
But, I don't want to turn mean.
My problem is that I have too many problems.
I hate it.
This must be why people don't look at me.
They don't talk to me.
They don't even notice I'm in the room.
And when they do look at me, talk to me, and finally notice me,
they look right through me.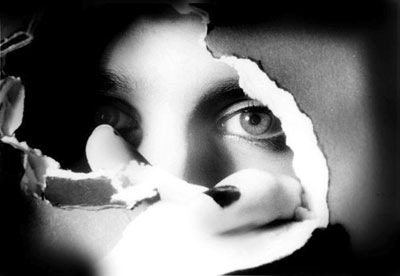 © Tabatha B., Peoria, IL