Bite the Bullet
July 23, 2012
Come on, just look at me
And stop telling lies;
You know you're only fooling yourself
And not very well
At that.

Perhaps you are just well intentioned
But that'll just put me on a road to Hell
Back to where I came from and I'll
Fry worse than I feel I'm frying now and you
Say things will get worse but then they'll get better but I just don't know.

I see your glassy, bloodshot eyes
And how they can hardly meet mine
Your face is gaunt; you are a wasting beauty
I know it seems like nobody else understands
But I do.

I look at you through a
Cloud and I can't understand
A word you say it's not that I
Couldn't hear you if I tried but
I've decided I just don't want to.

I wish you would see that you're sick
And I wish you'd admit you need someone
To help you, because I would
I would do all you need and more
Just to make you well again.

You keep staring at the scars on my arms as if
You can't stand to look at my face I know how
You feel it's why I broke all the mirrors last week
And you say that you understand me how can that be when
I can't even say I understand myself?

Reach out and take my hands
We all need to bite the bullet sometimes
And rely on somebody else every once and a while
When we can't rely on
Ourselves.

For so long I've felt I can rely on myself
But the second half of that word is "lie" and that's
All that I've been telling lately and it's gotten
So bad my cloud that I don't know what's real
Anymore and what's false.

I wish I could know if I'm reaching you
The dazed look in your dying eyes says I'm not
but your bitten-up lips are moving furiously,
As if you're trying to tell me something
But you're not saying it aloud.

What has a bigger hold on me, the dragon or
You? I can feel its claws sinking into me and
That's where I got those scratches on my arm
The bruises the one the needle left behind
I can't do this on my own.

Come on; you're watching me
And now you're speaking, clasping my hands
And leaning into me, and I stroke your face gently
And promise to help; now that you've accepted me,
I can.

I can hear you clearly now, and your hands
Feel so strong and warm around mine, which
Have been cold for so long; I feel now that I can
Fight this, as long as you're with me,
And I know that you will be.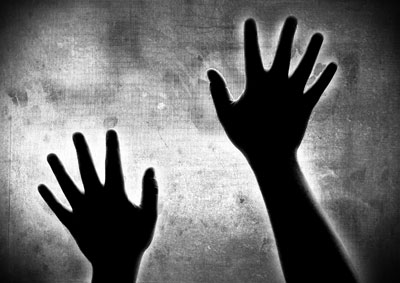 © Andrew F., Lake In The Hills, IL