The Nature Of Minutes
July 21, 2012
the minutes we waste
trickle
down our forearms
and sink
into the earth
for someone else to find.

i guess that's why
kids like to
dig
around
in the sandbox,
maybe they're looking for
those wasted minutes,
each one like a block of gold,
thinking
if no one else wants these,
i'll
take 'em.

but kids grow up, you know,
and when
that happens,
they forget those blocks of gold that
they found in the sandbox
because they know things now.
things like
mortgage and
kissing and
waiting.

they drop those
minutes
like confetti,
throwing the gold back to the earth
for some lucky little kid
in the sandbox
to find.

and that's the truth.
i look at the ground
all the time
just thinking about how much
all those minutes
get tossed around.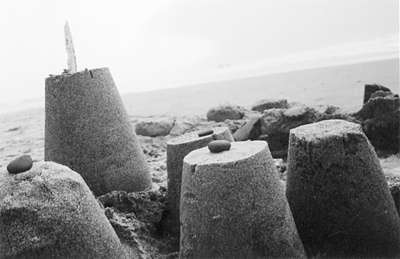 © Lydia D., Seattle, WA