Laundromat
MAG
July 16, 2012
A block from your house there's a cramped parking lot
with a Subway's, a Chinese-food-to-go, a
Laundromat whose light spills out on the sidewalk
at night, and a dollar store with a sign that
lies,"'everything here under 99 cents."
On the curb right outside of the Laundromat,
an old woman, you don't know how old's, slumped there
on the corner like a crumpled bag of chips.
Her hair is gray, spills out over her coat in
odd directions. She is a pile of clothes.
Stay back. Don't get too close. Ask her, would she like
a sandwich? A cup of coffee? Watch her look
up, shake her head "no thanks." The quarters in your
pocket are cold black stones in your stomach, ice.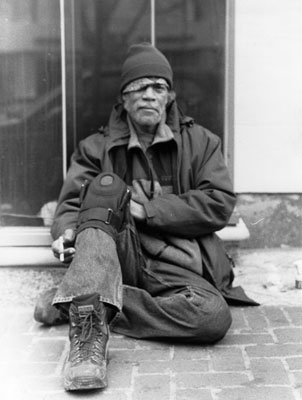 © Marie D., McLean, VA