i will be
July 11, 2012
I am
Scared,
For the change to come-
Like the seeds of a dandelion getting thrown
Regrowing in a new place.

I am
Falling apart,
At the thought of a million new faces-
Like an old letter
Stashed at the bottom of a drawer.

I am
Hiding,
Afraid to face a world I will soon leave-
Like the caterpillar sheltered away
Before it alters its life forever.

I am
Wincing,
At the pain that has become routine-
Like a gambler never folding
Never facing an addiction.

Change: The only thing as sure as tomorrows sunrise.

I will be
Okay.
Like I always have been.
Like I always will be.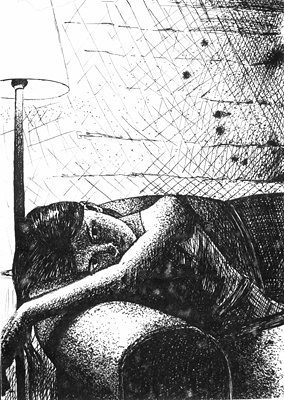 © Elisabeth R., Elmont, NY