A Stroke of Pure Emotion
July 3, 2012
Hello world, it's me again.
I've just called to say
That it's time for a new topic.
This is a new day in humanity.
After all, why not?
I've written about love,
Higher purposes, war, boredom,
General moods and emotions.
But what if, even just one person,
You had no emotions?
No feelings, no moods.
It would be great for
Some things. No more greed.
No more wrath. No more sloth.
No more 7 Deadly Sins.
But then, there would be no love.
No happiness, no faith, no trust.
How would anyone be able to
Live like that? I guess you
Wouldn't feel it, having no emotions
Or feelings and all that jazz.
But I guess I'll never know,
Since I have all the emotions
Of the next guy, though probably
More insight and a more suppressed
And, when unleashed, traumatizing
Wrath. Which is why I look
High to so many, eyes half-closed,
A look of contentment etched into
My face, nothing fazing me.
But that's the way the world
Works. Oh well.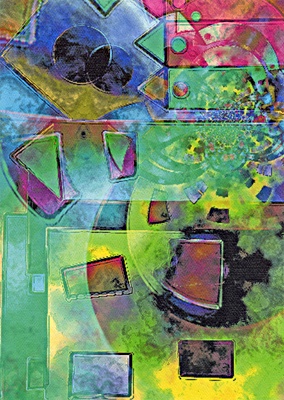 © Shannon A., Galesburg, IL