Paths
June 27, 2012
I don't walk the path that others do.
Their path is groomed and well tended.
Mine's covered in brambles with thorns that can kill
Don't even think about touching them.
People may know exactly where they are going
and that makes their path filled with light.
I have no idea where I'm going
and the deadened trees tower over my path, illuminating it with darkness.
It scares me.
My path winds about in a way that cannot be mapped.
It changes all the time, no one detail is ever the same.
So while you go on your perfect,pretty path,
Let me go on my dark unknown one.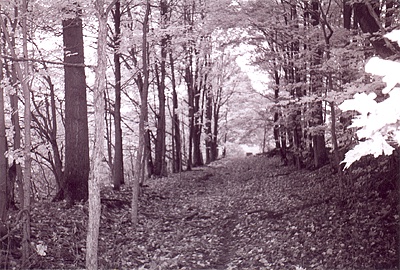 © Casey P., Marblehead, MA