The Fugue
May 23, 2012
The canopy of trees carefully blanket the birds, squirrels, and others,
The clouds gently caress each mountain top,
Quieting the rumbling storm that's happening underneath.
The cacophony that plagues life as motions are gone through,
Ends.
Everything's in harmony and it's a beautiful sound.
The wind starts the beginning of the tune,
A whistle that echoes throughout the forest and the mountains.
Birds soon fall in, adding their own variations, runs and what not,
And the frogs set a bass line so delicately placed that no instrument could play it.
The trees encompass countermelodies as squirrels and lizards add their voices to the symphony,
Such a beautiful sound felt in my chest,
Sparks a question that has no answer.
If nature can live in perfect harmony,
Then why can't we?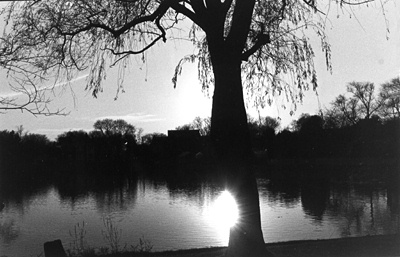 © Chuck K., Marblehead, MA