Corruption
May 23, 2012
Each moment begins with a blur,
Each title begins with a "sir",
The perils of everyday life,
create an endless stream of strife.
All faces merge into one,
... language is slurred once it's done.
Stresses control every thought,
Burden is the only thing brought.
They say that the mind isn't lost,
but fail to answer at what cost.
White noise is all that is heard,
Blends of all that's occurred.
What were once words of the wise,
soon become mixed in with the lies.
All that was nice is now covered with dust,
dirtied by the tricks, lies, and lust,
Peace is impossible to find,
the mind is no longer one of a kind.
Controlled by chaos,
all thoughts are lost,
Our mind's are no longer our own.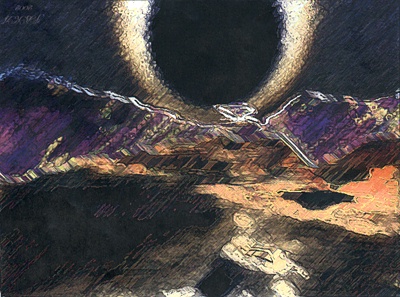 © Jason B., Colorado Springs, CO