What are best friends?
May 23, 2012
What are best friends?
Do they keep your secrets?
Are they there for you?
Do they stay by your side?
Do they run and hide?
Do they pretend to care?
Do they stab you in the back?
Do they lie about you?
Are they honest?
Trustworthy?
Or do they use you?

I don't know anymore.
I thought I had a best friend,
but she stabbed me in the back.
I took up for her when no one else would.
I trusted her.
I gave her my word.
She went around telling all my secrets.
She laughed as if it was funny.
There is no more trust.
Is this what best friends do?
If so I would rather not have one.
Not a "friend" like that!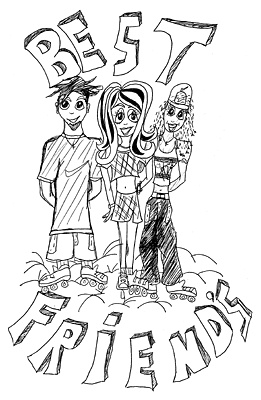 © Jessica H., Newcomerstown, OH