I Saw You, Like a Vision
May 23, 2012
I saw you, like a vision, as the wind went sweeping past,
The dark, cold, surrounds, with a blanket on my back.
I've built up this moment, time and time again,
With dreams and hopes and wishes of how we'll meet again.

But then reality strikes me,
A cold flash hits my hair,
I look and turn beside me, you're not there.

The suns, peaks its head out, wondering what it should do,
Would rain be better, for the occasion of mourning you?
The sun, still comes out, and shines like I always knew,
Though days, creep onward, the saddened truth:

Nothing will be perfect, unless it includes you,
But time, strives forward, beating to that drum,
It runs right out from your fingertips.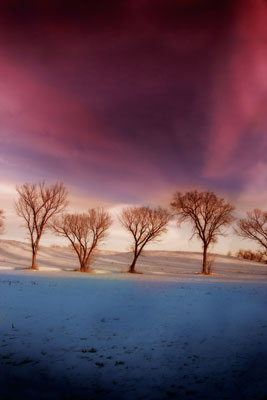 © Elizabeth H., San Bernardino, CA