There Were Two Little Stars
June 19, 2012
Oh my little star,
When did you fall down to Earth?
With your shining eyes,
and words as deep as the night,
When did you fall down to Earth?

Little star,
Why did you come down?
Was the moon so jealous
that it threw you out?
Was the world too dark?
Did we need more light?

Starbright,
What was that you said?
They echo around in my head,
But I'm not quite sure if my memory's gone
And this melody is my own song,
not your words
What did you say again?

Sunshine,
Why'd you go?
Did they call you back
Because the night sky wasn't as beautiful
without those eyes of my star?
You said you were my star,
So starlight,
Why'd you go?

Today I forgot what your eyes looked like

Forever is an awefully long time, you know,
but don't forget.
My star, why'd you go?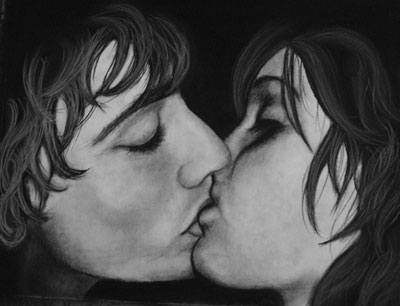 © Anna Y., St. Robert, MO