The Day in the Life of a 10th Grader
June 1, 2012
1st period.
No sweat.
No class yet.
I just hang out with the friends that leave me behind.

2nd period.
World History.
I don't like it and I don't study,
But I somehow passed it.

3rd period.
Pre-AP English II.
The teacher can be a bore and she liked my class,
But i barely passed.

4th period.
Select Choir.
I've made some friends,
I've been left alone too.

5th period.
Pre-AP Geometry.
I loved my teacher, but I barely passed.
Why? I stopped doing my homework.

6th period.
Chemistry.
My teacher got fired, but stayed til the end of the year.
I don't like science, but I got exempt from the final.

7th period.
ASL 2.
Sign language is fun,
Especially with a bunch of weirdos like us.

8th period.
Band.
The other kids in my section were disruptive every other day,
But i still had fun.

This is what everyone saw on the surface,
No one knows whats on the inside.

No one will ever find out.
No one will know what I think.
Tomorrow I may disappear.
I'll be gone in a blink.

This is a day in the life of a 10th grader.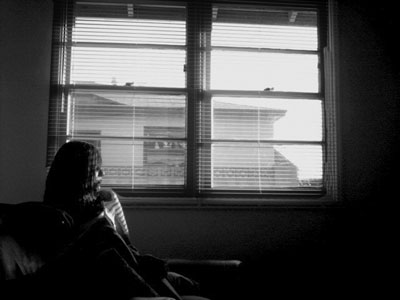 © Roxana R., Tustin, CA