Cry Inside
May 31, 2012
Sticks and stones may crack her bones,
But words will always break her.
Evil laughs and sneers and jeers:
'Ugly,', 'Fat,', 'You loser,'
.
She cried inside, but kept it there;
She wouldn't let them see.
Those pointy words, they slashed her skin
-left cuts that never healed.
.
Her heart was scarred all over,
But the worst was yet to come;
The boy at school –with the pretty eyes-
He laughed, then sneered, and jeered.
.
She lost some weight (she thought it'd help)
Until she ate no more.
Her skin was pale, her eyes were hollow,
And she was barely more than bone.
.
The taunts had changed, but still they came,
Vicious and all the time;
No longer was she 'Chipmunk Cheeks',
He called her anorexic
.
Fragile little girl at heart,
She couldn't take it every day
And so on April twenty-two,
She took a gun to school.
.
At lunch that day, she didn't eat,
But that was pretty normal.
She climbed up on the table,
And looked around the room.
.
They laughed and yelled,
'Get down from there!'
But she pretended not to hear.
.
With a steady hand, she raised the gun,
And silence fell like the Guillotine.
Then chaos came, and they fled like deer,
But she was quick; she took aim—
.
Bang.
.
Now sticks and stones may crack her bones,
But words will always break her.
The boy with pretty eyes is dead;
But he should've seen it coming.
.
Years have passed, things have changed,
And she's still skin and bones.
She sits in prison nearing age nineteen
And no one comes to visit.
.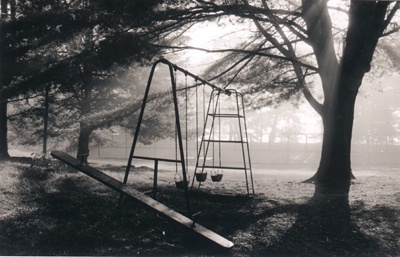 © Steve S., Marblehead, MA