A Renovation
MAG
June 4, 2012
My childhood slips
from between my fingers
like the string of red balloon
and drifts into gray sky.
As it rises
I remember
how my feet
in my chair at the dinner table
barely brushed the floor
and how my mother's ivory hand
as smooth as polished rock
but warm like a blanket
could envelop my own
and she would kiss it
leaving her lips on my palm.
I remember the sound of laughter
mixed with the clink of wine glasses
the dog's bark at a passing car
the paternal hum of the heater
the screech of the tea kettle
my brother's steady breathing
when I fell asleep on his shoulder.
I carry memory in my pockets
chew on it by handfuls
and the taste is bitter
but rich
like unsweetened chocolate.
Change smells like a distant fire
and the wind carries flakes of ash
that settle in the corners of my eyes
and burn.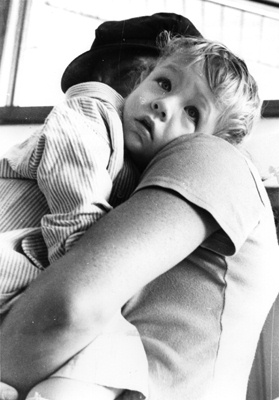 © Ali D., Cincinatti, OH