She's Like a Flower
June 1, 2012
The most extravagant flower in all of creation;
Abandoned, unseen, in a mire of thorns and weeds.
And hopelessness abounds in every corner.
All around; despair.
Eternities of tangled vines have choked the life,
The sweet, beautiful life, from my dearest love.

Enraged, heart-broken; ripped in two,
I saw:
My princess blossom gasping for air;
For someone, anyone, to take her far away from there.

Though freedom lay, somewhere, within her heart,
So impossible it was to obtain.
Too hefty were the weights that lay upon her roots;
Reminders of what she became.

There, in that depressing field of torment,
Lies would be shattered and vines would be loosed.
Truth would reign over her, cascading light;
The darkness was born to lose.

The roots of her very being: untangled from the lies of the past.
Brilliance shows forth, where before, she put herself last.
Everyone can see her now! My flower! My Angel!
Her glory, once hidden, now exudes from every angle.

You're free, my love, from the bondage you've endured for so long.
You're free to be who you were created to be:
The most beautiful flower in all of creation.
The most beautiful flower to me.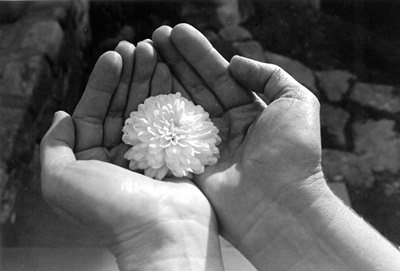 © Beth S., Marblehead, MA