Do You Understand
May 20, 2012
Do you know how it feels?
To be alone?
They're half way across the world.
Seas and seas away,
Thousands and thousands of miles away,
Days and days away.

You haven't seen yours in three days?
I haven't seen mine in three months.
You haven't seen yours in seven weeks?
I haven't seen mine in seven years.

Do you know how it feels?
Your heart aches.
Aches, aches in longing.
Like a dying thirst that can never be quenched.
To see their faces, their smiles.
Hear their hearty laughter,

Delight twinkle in their eyes.
To feel their warmth,
Their happiness radiates your soul.
Rebirth, rejuvenation, revival, reminiscence.

Do you know how it feels?
How this feels physically?
It just hurts.
Its is unbearable agony.
Its just numbing from the pain,
Just raw pain.

This pain, its gut wrenching.
Kneeling over in agony.
It twists you inside and crushes everything,
It cripples you forever.

Do you know how this works?
How it's planted into your being?
It becomes the bane of your existence.
Your heart smashed into billions of shards of glass
That cut your logic, your rationality.
Then, you're useless.




Awake at night.
Cry.
Scream.
Shout.
Ask why.
Ask, why me?
Yell.
Sob.
Exhaustion.
Silence.

Do you know what it's worth?
The value of a goodbye?
Wondering if it's forever.
The last. The final. The ultimate.
To never see their toothy grin,
Never anticipate their quiet footsteps.

Never feel their arms embrace you.
To never comprehend their everlasting love.
Because maybe the next time you'll be seeing them,
We will all be ashes and dust.

Do you know what to give?
To make it okay?
Sympathy, it is not.
Not "I'm sorry."
It's "Help me understand."
Empathy, something ever lacking.

Do you what it's like?
What I feel?
Do you understand the longing?
The pain?
The words? The actions?
Do. You. Understand?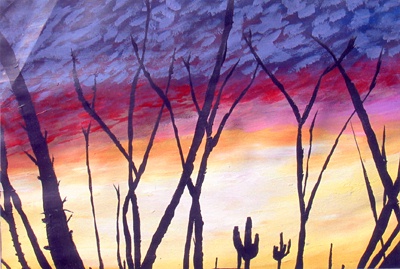 © Kassia C., Phoenix, AZ