My Annual Aquaintance
May 30, 2012
Lurking above there are far off wails of geese
Which cause you to stop and stare
This annual occurrence makes the town bitter.
Now my feathered friends have my heart tongue tied
For I know the foreshadowed storm will be drawing near
It seems almost rehearsed every single year
The way their internal compass is directed south.

Months pass and I stumble out into the December air
There is frost on my front walkway
There is a silence from the night
And the air is painted black
You may call this a silent night
I call it ebony and somber as I strut into the brisk chill

Condensation from the heavens descends into Earth
Swirling and dancing in the wind
Making it's way to it's untitled destination
How do you describe the path in which this powder travels?
How do you predict what is yet to come?
And when you see it falling, do you stick out your tongue?
Do you hold out your hand?
Do you bow in it's presence and make prints of angels in it's blanket-
Only for you to find it difficult to get back on your feet again?
And laughing in it's downfall, you do pirouettes in it's snow symphony

You can't help but abandon your adulthood, avert back to your childhood ways
When your hands were numb from the arctic flurry-
So frozen and detached when you dare to grasp the ice
And it feels hot in your hand as you make a sphere of snow
Twinkles of various flakes hit your face and your mouth arches upward
Stretching your hands above your head you begin to feel it's magic
You absorb the touch of it's kiss upon your raw lips

And in an instant, it's almost as if an old friend has rung your doorbell
As you invite them in with open arms and you now know-
What you've been waiting for is what has arrived.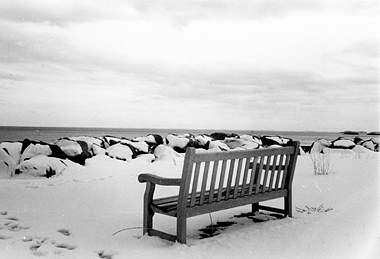 © Jen B., Marblehead, MA