Fungi Imperfecti
May 23, 2012
From filth rises beauty,
is it not always true?

Look at me he says, gentle hands grasp my chin.
I flinch, pull away
tugging shame over my head
a heated blanket to hide my face.

Look at me look at me.

I've heard some mushroom
rooted in soil and loose, tainted dirt
adorn their unhappy home with beauty:
the cream of their flesh and the deadly
colors that spill across the ground
like paints running richly from the earth itself.

But when a boot comes crushing down
steel toed, a world of weight,
they bruise, their tender skin turning a violent, wrathful purple
and then their marks would match with mine:

Splotches of grape blue snake
down my arms and wrap around my torso.
Fading patches of sickly yellow that linger
against my wane face

Look at me
I have become afraid
not to.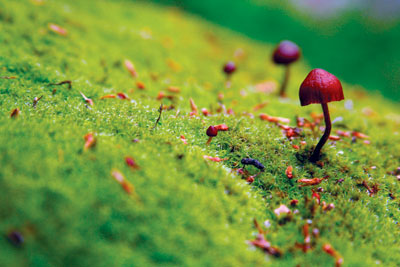 © Lyndsey B., Lake Isabella, CA