A File
May 23, 2012
They put me on a shelf
And left me there to wait
For the masked man to come
and add another date

Curving metal keeps me safe,
I'm wrapped in pale manila.
I'm a chart of scribbled notes
A list recently delivered

I'm new to these shelves,
these pens, and these hands.
Moist palms grab me,
For once, I'm in demand

He stepped aside and paused
Scanned through my damaged past,
He read me like a book, in which
the character's name came last

Ready for this mission,
he strutted through the door.
His mask slid down his chin
Then a smile, stern and forced.

He'd ask, she'd answer
Like banter between the two
The lifeless words were carried
Only as the cool air blew

I rested in his arms
While he brought it all to light
His words had no emotion
His words had no insight

The masked man turned a page
Then a dozen more
He flipped right through me
As if he'd seen it all before

It was a daily event
Nothing new at all
But to this fragile patient
Her chances seemed so small

But the masked man was taught
To find the missing parts,
To fix your broken limbs up nice
But not how to mend a heart.

I am not here to laugh.
I am not here to make a friend
I am here to be fixed
I am here because I'm broken

I am a file full of secrets,
the darkest kind there is.
The masked man knows it all now,
from diseases to the pills.

The list of medication
Brings surprise to his face
This is nothing new to me, though
I get it every day

The masked man sees a file
full of all the worst.
Full of pity, he talks about
The deepest parts that hurt

To the masked man,
That file is who I am.
To the masked man,
That file is all that I am.
To the masked man
That file is all I will be.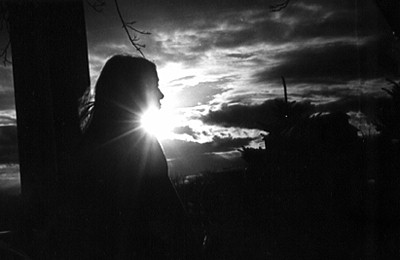 © Elizabeth G., Marblehead, MA