Bottom of the Garden
May 16, 2012
I watched, as you looked me
Those curious eyes of mine
You asked about the flowers,
And the trees that blossomed
At the bottom of the garden

You'd heard of stories
Of tales
Fairies danced
With moon lamps
And the trolls held up the spotlights.

They danced in our garden,
Near the bamboo,
They made little circles.
You could join them too,
They said maybe at noon.

They danced in the day,
When the sun rose and set
And in the night time,
They protected you when you were in bed.

So remember little rascal,
Fairies are real.
They hold the stars
That light up the sky.
Their little skirts made of
Flower petals
You found them
At the bottom of the garden.
They said you could join them at noon.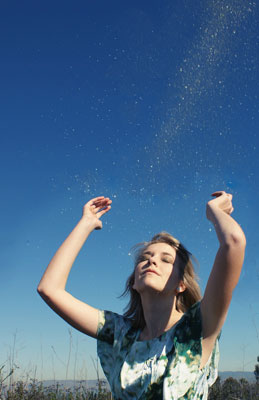 © Haley S., Long Beach, CA