Old Words Still Sting.
May 14, 2012
Hey there, if you're listening just so you know I'm still breathing, I haven't dropped dead yet.

And though I don't know the intentions you went in with was the final result regret? I don't want you to be happy right now, because you don't deserve it.

But if it makes you less insane I'll erase you from my brain you're just a hole in my wall. My dear we finally have lost it all.

And all your words are just wounds but they all keep telling me that this pain will be over real soon. So I'll replay every word you ever said turn those words into water and watch them go down the drain. If it makes you less insane.

If it makes you less insane I'll forget I ever knew your name or the warmth stored in your heart. I'll only keep the memory of the ice streaming in your veins.

I understand you aren't sad but please don't tell me I can't be mad. The thoughts that fly through my head I wish all the wondering was dead. So if you're long gone why must you still appear? I guess things will never be crystal clear. Rejected it seems I've lived out my worst fear.

So with time I'm starting to realize maybe I'll be fine.

But I'm not your friend. I'm just some girl you made so sad.I know how you like them naive. Just tell me do you bring them down, simply so they'll go down on you.

If you were a dog they'd all be your bone. I don't want you now I think I'm better of on my own.

And I hope you don't hurt the rest just to say you got them undressed. A bare chest doesn't give you the key to their hearts but you seem to think so. So you've got what you asked for. My words for once are at a blank but if it makes you less insane I've moved you out of my brain.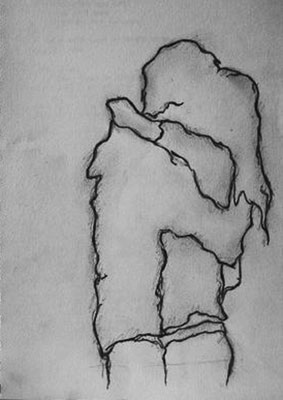 © Nicole B., Newcastle, WA