Thoughts Of A Broken Girl
May 14, 2012
Sometimes I beg God just to take it all away,
sometimes I feel giving up.
Sometimes I just can't stay.

The world is so heavy
and it's all on my shoulders
I try to move but I get no where
it's like I'm pushing boulders

I do things that I'll admit I'm not proud of
I've only known hate
I can't even describe love

I can't do better,
but I can't do worst
I'm not afraid to pull the trigger
I've just gotta perfect my aim first

I wish I was better at telling people how I really feel
but I've got problems
and the silence is the way I deal

You see I really don't belong here
I took wrong turn somewhere
it's been a long year

I'm used to pain and I'm used to regret
I'm used to waking up in a cold sweat
I'm used to hatred and I'm used to denial
I'm used to keeping people out for my own survival

I won't let you close enough to hurt me
and I won't even blink when you desert me
This life is expensive nothing comes free
I'm at war and I am my own enemy

I've got battle wounds from fighting with myself
Broken bottles and broken hearts are all that's left on my trophy shelf

Love Hurts
Is that why they call it a heartbeat?
Everybody that I let in
eventually harms me

But I don't need your pity
I'm a strong girl
I'm smart and I'm pretty
All these lessons learned, yeah I'm taking 'em with me
And I'll Ignore the screams as I'm burning the city

I'm depressed
straight up stressed
But I put on a pretty smile
and I stay well dressed

Happiness is only something I've read about
Nothing I've experienced
Nothing to lose my head about


It's okay if you give up on me
everybody else has
it's okay if you want to leave
nobody ever comes back

I am crazy, yes I'm out of my mind
a psychopath with nothing but time

and nothing but lies that have turned into seas
and nothing but pain to put me at ease


I suffer because I must
I suffer because I deserve to
How can you trust,
when everyone has hurt you?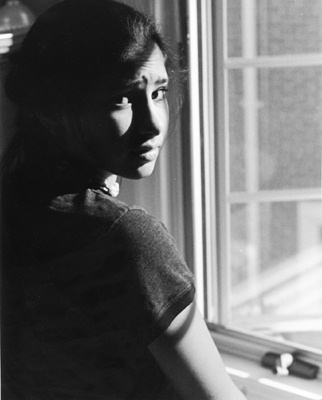 © Jennifer H., Bethesda, MD