Ode to My Friends
May 11, 2012
Christina is witty and kind. She makes me laugh and she always speaks her mind.
Taylor is tall and funny and sweet. Even though she's younger, she makes me look petite!
Now for Mckay, the guy who is super. With him around, I am never in a stupor.
Then we have Helen. Her name rhymes with melon. She never has a complaint and with her it's like heaven.
Ellie, so diminutive. She is amazing and so is her smile, which is always consecutive.
Gigi, dancer extraordinaire! She has ticklish ears underneath her short hair.
Maddie is so funny, she has a perfect smile. With her things make sense, and she goes the extra mile.
Lauren in next, her hands on the piano. Her voice is so pretty, and she is soprano.
Connor next in line, his cooking superior. His laugh is so fun, it makes my day cheerier.
Emma #1, that's who is next. Her voice gives me shivers, and she is never vexed.
Emma #2, up on the stage. She writes things so well, and her voice will never age.
Helaman is crazy, and he makes me laugh. I swear "I like trains" will be his epitaph!
Megan is so quiet, she hardly speaks a word. But when she says something funny, she is always heard.
Ian is so zany; he makes me want to shout. But whenever he is around, my inner-self comes out.
Now you have met every one of my friends, and this, my dear reader, is where it will end.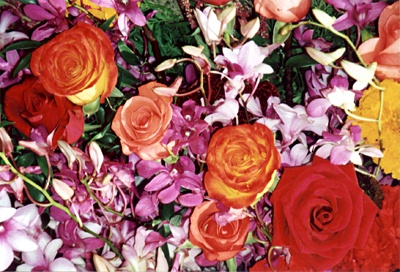 © Stacy L.,New City, NY