The Next Time We Meet
May 4, 2012
I imagine you'll be larger
If only round the sides
And that wrinkles and gravity
will droop your smile.
I see a scruffier chin
and yellower teeth
and eyes dulled by fluorescent institutional lights.
Paler, sallow skin
to replace a healthy tan,
stress, fear, anxiety
will have white-washed
deep, dark curls.
And the tone of your voice
must darken, I'm sure.

The next time we meet,
I'll have changed as well—
my weight will fluctuate as freely
as the length of my hair.
I'll relocate once and again,
perhaps change my last name.
I'll have grown up and into
a stranger.

But somehow I'll still be
the girl you knew twice, who
sang and screamed and slammed and screeched
and sought refuge beneath
the folded, tattooed wingspan
of your fleeting
embrace.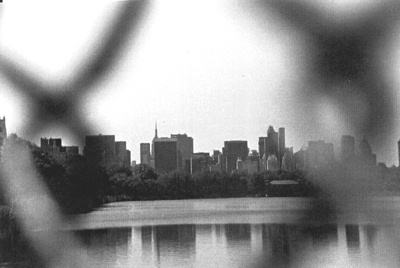 © Sarah M., Phoenix, AZ