music
May 8, 2012
i spend my life surrounded by the music,
by the words,
the melody,
the beautiful strums of the guitar,
the feel of ivory on my fingers.
the rhythms tell my blood how to flow,
the gentle notes i hum
block out the noise of the world.
i escape into the chords,
i hide safely in the
black-and-white print of my favorite song.
with music in my ears
and the keys at my hands,
i am at peace.
but what happens when the music stops?
the music is my sword and sheath,
the armor cov'ring my chest,
but they tell me
one day the music will stop.
"you can't live your life like this,"
they tell me,
"you have to find a life for yourself
outside of the strings of a guitar
and the ink-print notes on paper."
they tell me i'm not thinking straight
when i tell them that
i will live off of
a six-string guitar,
a notepad filled with chickenscratch songwriting,
and hope.
"music won't pay your bills,
music won't give me grandchildren,
music won't give you a future,"
my mother tells me.
"music can't take care of you,
music can't find you a wife,
music won't pay for your college,"
my father scolds me.
but my ears are closed.
i am already lost in the words of a poem,
of the song i will write
and the tears that will be shed
the first time i play it for them.
they tell me that music can't take care of me,
but i know it can.
this music will never stop,
and neither will i.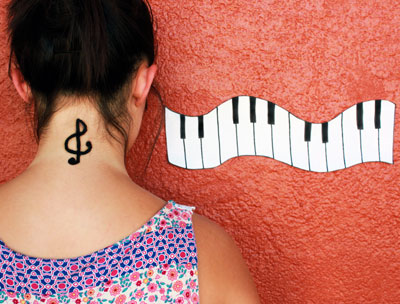 © Lauren N., Denton, TX