Fairy-tales End.
April 22, 2012
Wooden blocks become bricks
Laid in sloppy paint
Glued together like a family.
Jigsaws become the mind,
When a piece doesn't fit
Even if you try and try,
You throw it in anger
Or look for its home.
But after awhile, it's not fun
Anymore.
You can't laugh, smile
Or see happy faces.
Masks keep the truth,
Hiding the child.
You've hooked Peter Pan
Right out of my bones.
No more Neverland.
It becomes Never Land.
The space you can't pull back,
Truth, lie, legend, myth.
Clouds of tears, what silver lining?
Everyone's nose is stretching,
I still have Pinocchio, alive.
Beds become sin, you can't sleep,
Not the same, it's wrong.
You aren't sick, you just need to rest.
But not in bed, you rest in the car?
Your nose is growing again.
Dumbo, fly me away
Anywhere, where are your ears?
Blood fills your face, red-handed Jack?
Where are your ears?
Why cry, I can't get out!
You can, you can.
So why do you cry?
You mus have kept Peterpan?
Why can't the alligator eat you.
Tick, Tock, Tick, Tock
Time is running out, green.
Are you scared?
The wind rips your toupee off.
Your mask is cracking.
How do you hear the wind?
Pocahontas heard it,
All the colours, but it's black
And I am white.
Fairest of them all?
Look again, the dwarfs took her,
away.
Trapped in a glass chrysalis.
No butterfly will emerge.
Prince Charming, I thought that was
You.
But you're the Ursula
That took me tail and made me walk,
Walk and walk.
Jump the cliff, they've all done it.
The truthful end.
That apple was...Choke.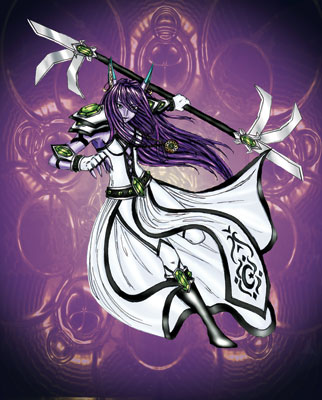 © Kelly K., Fort Collins, CO