Ink--
April 22, 2012
If I am incapable
of putting pen to paper
so that the black blood ink
of my mind
may spill forth
on paper lined
with thin and faded blue
to capture my heart
in imperfect linguistic cages
than what is left of me?

If the ink does not flow
in the proper shape
of my crooked penmanship
and does not preserve my soul
beneath the glass of language
and no longer is my mind released
in the frantic scratching
animalistic scrounging
against empty paper
than what remains for me?

If my thoughts become clogged
at my wrist
and no longer can I spin the ink
in the blessed shapes of English language
and can catch nothing but drivel
the melted remains of what I have found
now only empty shadows on the page
and all that is left
is crumpled paper ashes
then where do I turn to find myself?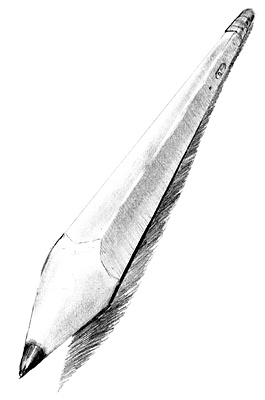 © James H., Philadelphia, PA