Liquid Love Affair
April 17, 2012
THere is something so perfect
and so amazingly sweet
it is so much more
then a morning treat.


It is more then a want
it is such a NEED
when ranked in favorites
Its always in the lead.


It sweet on my lips
and warm to my touch
and i want it-
no i NEED it so much.


The name is so precious
it puts a smile on my face.
It is so soothing
like a great embrace.


Coffee oh Coffee
you are so great to me.
You help with my morning
and in general you see.


Perfect coffee
no matter how you are
black or creamy
i love you thus far.


If ever my coffee
was taken from me.
I think life would stop
it would no longer be.


For so many of us
are so attached to this drink
without it we dont exist
we can not talk or speak.


Coffee i love you
its simple as can be.
You are part
of who i am you see.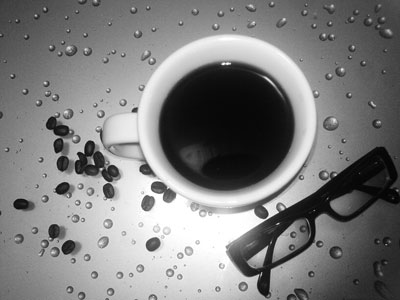 © Hannah U., Staten Island, NY