I'm am not a fun game to play
April 14, 2012
I am not a fun game to play,
I don't have many cards.
I don't have strong feelings,
That work up like scares.
I not very energetic.
I'm not that much fun.
But still you bug me, 5 against 1.
What's with you comments?
Your hurtful words,
There like steel.
You chuck them at me,
But still, I don't feel.
Your jokes,
You call them, aren't very funny.
I will admit,
You are extremely cunning.
But in my defense,
I know your problems.
Yeah those ones.
You call them nothing.
I know about you father,
The way he hurts you to no end.
I know about your mother,
She left when you were ten.
I know about your lifestyle.
You used to live in a tent.
Now you live in the compound,
Next to 50 cents.
So your words may hurt me,
But the pain you feel is worse.
You pick on me to demolish yours first.
So I'm not going to fight back,
Or hurt you just the same.
All I would be doing is giving you more pain.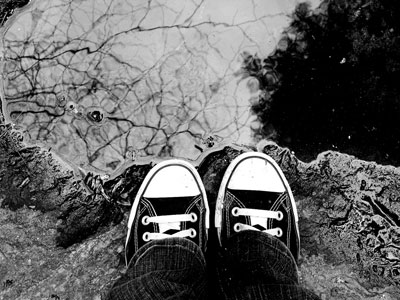 © Michelle B., Blairsville, GA