Where I am From
April 11, 2012
I am from a Land of fields, Horse-back riding, and Ditches,
From the land of Wranglers, Cattle, dogs and mud.
Everything from Climbing the haystack and swimming the in the canal to fighting in the dirt and swinging from the rafters of our barn.
Where asphalt is never as good as dirt but T.V. is still a household item.

I am from where Steak, Potatoes, Sunflower seeds, and beef jerky are three of the of the four basic food groups; and … "edjeecashun"… is just a fancy word for not pumping gas for a living.
I'm from Stray dogs and shooting ranges, I am from Grandma Marcia's Cookie jars to Grandpa Dennis's calloused hands.
From Grandpa Glenn's polished rocks to Grandma Caroline's Turkey sandwiches.

I am from If you have a job doing something you like, you'll never have to work a day in your life, too it's either that or dog food.
From Silliness To Randomitis, from loyalty to honesty.
From taking a bullet to protect a friend to biting the bullet just to hear them laugh.
From giving everything you got to keep them safe to going through hell and back for them. From listening to my Dads music to making my own.

Lying in bed I think about my life and I gaze up at my bulletin board, Covered with everything from Bible verses, to pictures drawn back in Kindergarten. When I look at the photos from my life I think about the present, remember the past, and dream about the future.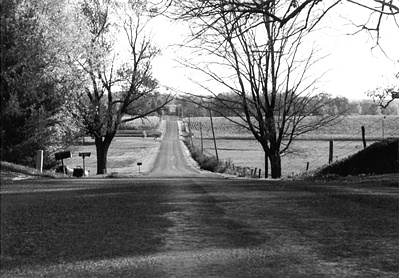 © Amy J., Sebring, OH