Looking Glass Glasses
April 3, 2012
Compressed starlight
Reflecting and Refracting
The brightness darting over blank oceans.

Dusty and Bubblegum-opaque,
Eyes sinking behind sight.

Like crackled pavement-
Dropped and Abandoned.

Whistling clear lenses-
Made of pale moonlight and interwoven sea spray.

A cacophony of bright and dull,
A symphony of cracks and creaks.

It's all seen through
A pair of glasses.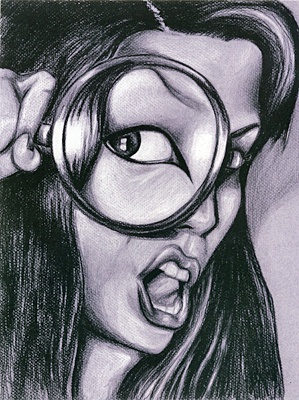 © Vivian V., Ozone Park, NY