Typewriter
March 12, 2012
A typewriter
Nobody understands
Too many distractions
Blinking lights
Beeping sounds
The knowledge that with a click you can change everything
Having the options of doing other things
It's too complicated
Why not just type?
Don't like it? Change the paper
Start a new one
Save it for some other time
No electricity
Type in the dark with the light of a candle
Concentrate in what you are doing
So much you barely make mistakes
But still let the writing come
Express only what you want
Save it in a place where nobody can find it, if you wish
Hear the tap tap tapping of the keys.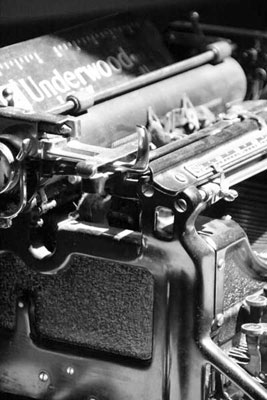 © Nina F., Roanoke Rapids, NC