Breaking Barriers
March 26, 2012
It's a Barrier.

A barrier of stone and steel and glass,
Which separates our cold fingers as we reach
Fingertips that cannot make contact any longer.

The sharp glass causes the bleeding,
Rivulets of garish red drip from the hand
That once held mine.

The concrete scrapes your knuckles,
Until you have nothing left but death white bone-
A skeleton of memories and promises.

The steel is cold and sharper than your wits,
It tires you out and makes you tremble.
Your freckles pale as you slowly sink to your knees.

You have given up.
You have been beaten.
It's a barrier-and you let it remain between us.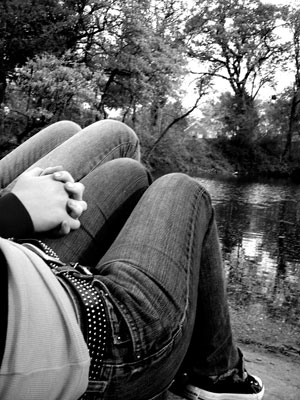 © Lauren R., Edmond, OK