So it Seems
March 25, 2012
From the depths of utter sorrow and pain,
My tale comes to life, spinning itself into thread,
Everything began with a single drop of rain,
Now on the edge of the dark abyss I tread.

The rain pours down my soul now, in a river,
Unable to quench the flame that consumes it slowly,
As it dies, it doesn't let show a single quiver,
When it's gone, its master will become lowly.

But the flame is natural, or so it seems,
And the drenching of sorrow, cannot last,
It's like a nightmare, turning into dreams,
Fading away, becoming part of my past.

Yet when it's faded, where will my passions stand,
What will drive me, to keep me on this path,
Perhaps when it's gone, I'll see the promised land,
Or receive eternal fire, forever feel its wrath.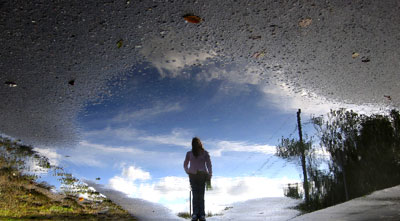 © Daniel H., Oak Bluffs, MA