Kansas Home
March 21, 2012
Spring
The ancient oak: lavender buds against a Kansas-blue sky.
The sheltering shrub: an abode for the sparrows and kites.
The early morning rise: red-orange strokes of sun.
The welcoming breeze: a hint of storms to come.

Summer
The unforgiving heat; relentless waves of Summer's embrace.
The fast cars and aero planes: a challenge for a race.
The fields of gold and green: wheat and corn see no end.
The cloudless starry night: staring into the heavens.

Autumn
The crisp evening air: locusts sing away the waning day.
The infield lights by night: an opportunity to play.
The leaves of Spring and Summer fall: nothing stays the same.
The hand of the one you love; walking along the colored lane.

Winter
The gentle reign of snow: a silent gift to all.
The sights and sounds of Christmas: meeting Santa at the mall.
The sledding slopes of golf courses: numb from head to toe.
The embers of coal and cottonwood: children huddled around a stove.

These are what Kansas means to me; a taste of my life here since I was born.
No place would I rather be, than the land of wheat and corn.
I see now why it was here the buffalo chose to roam,
For no other land could surpass the beauty of my Kansas home.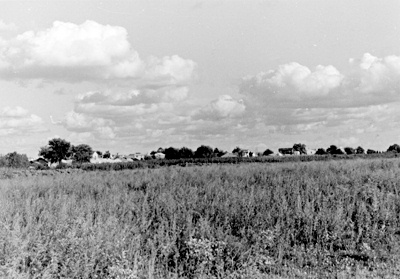 © Kelly H., Milford, CT