Fear for Falling
February 20, 2012
Fear for falling.
Falling in love,
falling in fear.
I do not know why I am falling,
but it is always the same.
The wind whispers in my ears
like a hushed lullaby.
I feel my hair
waving in the wind like a field of grain.
I see a boy, whose name never crosses my mind.
His silent eyes are like fiery embers of passion and mystery,
they create a fear deep inside of me.
Fear.
Irrational fear.
A fear yet to be explained.
Why do I fear him?
He causes no harm,
he is a continuos part of my dream,
a silent spectator
watching me in my sleep.
I fall faster and faster,
I cannot control it.
The boy is gone, and I am alone.
I feel fear, but also wonder
at this boy who resides in my mind every night.
Why does he stay?
Especially when I sleep.
I cannot communicate,
I do not even know his name,
but he never leaves.
If you asked me to guess who he might be,
I can tell you whom I have in mind.
For this silent boy
is a good friend of mine.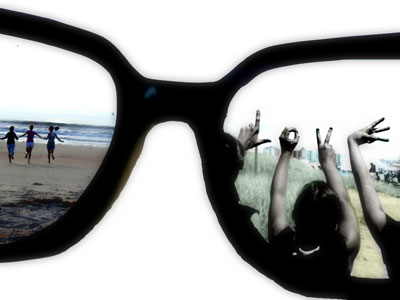 © Christina G., Bedford, NH