Words of the Heavenly Wise
March 1, 2012
Wayne had fallen asleep for what felt like a hundred years.
Throughout this journey, he wanted to shed so, so many tears.
Once he saved Denise, he'd become a man.
To rescue the woman he loved, he came up with a plan.
He had his friends and lost them too.
He was going to do what he had to do.
Wayne saw a grave when he awoke.
He saw himself, who soon spoke:
"Wayne, save her now and you will see
All the man that you can be.
Fourteen years from now, you'll be here.
But right now, the end is not near.
This isn't bad, as life is life.
Save Denise and make her your wife.
You have the strength and courage too.
Go and do what you need to do."

Wayne also saw his mom when he awoke
She looked and smiled before she spoke.
She hugged her son, and then she said:
"I am one with the dead.
I'll live forever in your heart.
Keep me there and we'll never part.
To rescue Denise, I give you this:
I hope it grants your constant wish.
It's a Heavenly Guardian Angel Dove.
Set it free once you rescue your true love.
You are a man, so do your thing.
Make sure you give Denise a ring.
I must go and so must you.
Do what you have to do."
Magical Mountain, here comes Wayne
To eliminate all of Denise's pain.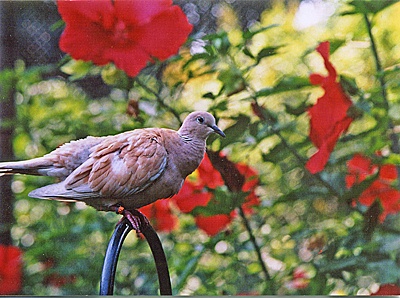 © Charlotte H, New York, NY