Heartbroken
February 26, 2012
I had the best
but I let him go
I didn't know what I wanted.
He carried me when I fell,
knew something was wrong whenever I said I was okay
never looked at another girl when he was with me
and no matter what, always said
I
love
you.
What kind of a person,
lets their true love go?
I got tired of never being able to see him...
so I said, it's over
I cried like I never cried before.
You may think it's crazy...
but it's true.
I'm that girl who's had more boyfriends then she can count...
yet, this one boy has me running in circles.
I can't get him out of my head.
He's going out with my best friend.
there's nothing harder than watching the guy you still love,
kiss and pronounce love to someone else...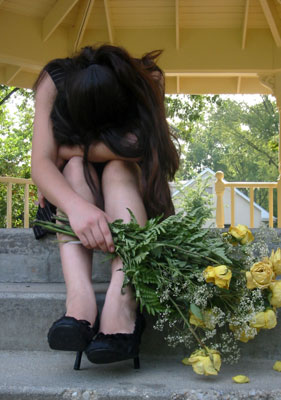 © Martha V., Morton Grove, IL