The Mask.
February 13, 2012
Every morning I wake up and put on my mask.
I live with my mask.
Sometimes I forget to take it off.
I like my mask,
it hides my face.
Nobody really knows me.
I hide my emotions in my mask.
I'm quiet, but nobody really knows I'm screaming at the top of my lungs and nobody ever notices.
I cry myself to sleep when the mask is off.
I can't live with myself.
Without my mask I won't live.
People can't see me.
My mask is my only protection against this cruel evil world.
I might be an emotionless stick to you, but you're my whole world.
And I hope,
that one day,
I would be able to walk this world alone,
without my dreadful mask.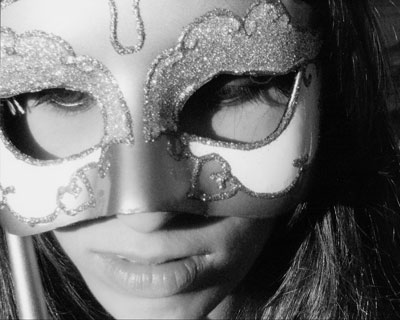 © Becca W., Greenbrae, CA