Wings
February 10, 2012
Wings

Soaring through
Thunder, Rain, Sun
Their feathers flap and glide.
The sun on their back,
Only the sky around them.

Wings hold them up,
Let them fly and soar.
Let them get to the freedom they need.

Wings keep them going
Through the darkest nights,
To the brightest days.
Sends them to majestic places,
To their love.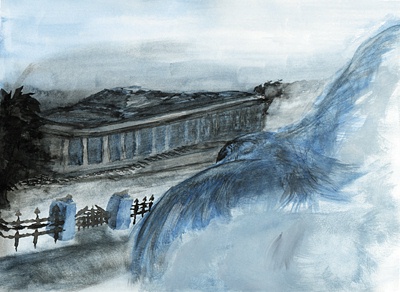 © Maria J., Phoenix, AZ