From Cold to Ice to Frozen to Shiver to Death
February 17, 2012
The wet earth beneath my bare feet,
The absence of heat.
My heart pounds out of fear,
Knowing that you aren't near.

Cold.

The ache in my soul makes me cry,
Why, oh why, did you have to say goodbye?!
It's like I'm on top of a mountain of snow,
Why did you go?

Ice.

I feel like a zombie,
Not anywhere who I should be.
The porcelain around my heat is breaking,
My nightmares waking
Me to torment.

Frozen.

I've done all I can to forget you,
But I've failed.
I've started to search for you,
To no avail.

Shiver.

My life goes on,
But, without you, I'm nothing.
I'll fade to back,
Just hoping to dream about something.

Death.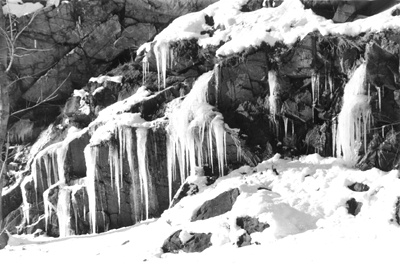 © Steve S., Marblehead, MA